The Finest Jamaican Wellness
Authentic Jamaican CBD products formulated for promoting
optimum health for the mind, body and soul.

Made with love, powered by plants!
Authentic Jamaican CBD products formulated for promoting optimum health for the mind, body and soul.

Made with love, powered by plants!
JACANA produces nature's medicine, sun-grown in Jamaica.  It is nourished by mineral-rich soil, watered by the glistening White River, and warmed by the golden Jamaican sun. Our plants thrive outside in their natural habitat where they grow lush, green and healthy. There we tend to them with passion, care and craftsmanship perfected over time on our organic farm in the mountains of St Ann.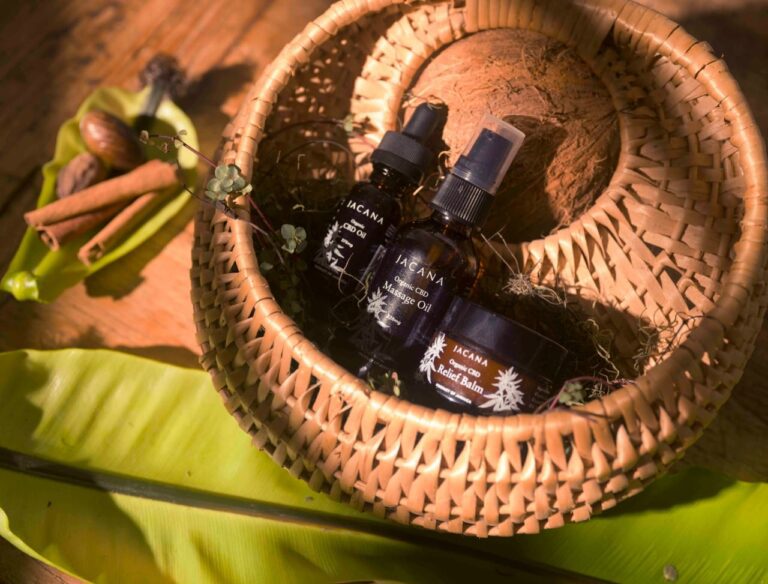 Harnessing the natural power of plant medicine
We believe in Mother Nature as fundamental to health and happiness. By combining nature's secrets with leading research, our formulations are designed to boost your well being and help manage the wear and tear of modern day life. 
Verified Customer Reviews
"Love the quality, and the branding is second to none. Natural products that work wonders for my ailments, I use them every day! In particular, the Relief Balm has worked wonders for back aches. The Cinnamon and Nutmeg scent is divine!"
"I used JACANA products while on vacation in Jamaica. It worked wonders. I've lived with severe bodoy tension for the last few years and nothing helped...I added it to my massage and my dreams have been answered. I've been feeling better ever since."
"Finally, an authentic Jamaican Organic CBD wellness treatment that gives me results. And it works so well every time! I felt noticeably more relaxed all over the body after having a treatment with the Massage Oil. The CBD oil is now a part of my daily routine!"
"Excellent company with excellent products. I've tried a lot of CBD products but these have been the most effective in giving me relief from my daily discomfort as I get older. Absolutely LOVE the Lemongrass Balm and as an added bonus: my skin is glowing! Cannot wait to try new products from Jacana!"
"Great, clean, natural products that look beautiful and make me feel amazing. I was sceptical about CBD products beforehand but you have changed my mind Jacana. Thank you!"
"When I found out Jacana did wellness products.. I just had to try them..and boy was I not disappointed.. they all work wonders..including the lubricant ladies and gentleman.. Proud that this brand is from Jamaica!"
START YOUR CBD ROUTINE WITH OUR
Indulge in our collection of CBD products to give you the very best of Jamaican wellness. Elevate your holistic well-being the natural way, the sustainable way, the right way.
Our CBD Starter Pack is a collection of our best-sellers including:
We believe in the healing powers of plants to deliver natural wellness. We handcraft our products from seed to store on our 100-acre organic farm in the hills of Jamaica. Unique formulations built with pure ingredients and smart science.
Join the Jacana Lifestyle
We'd love to stay in touch! Sign up for the latest updates and special offers from JACANA Wellness